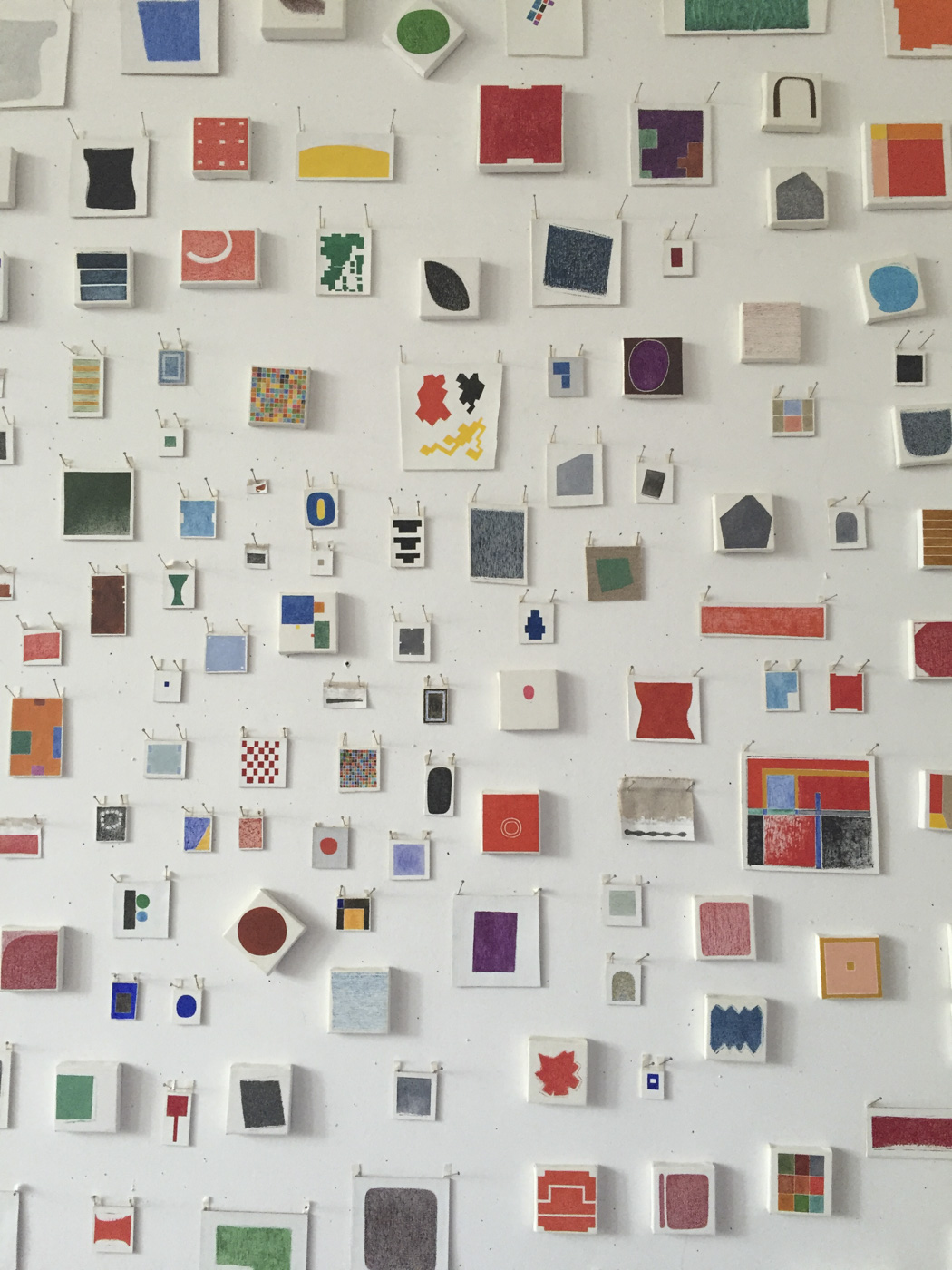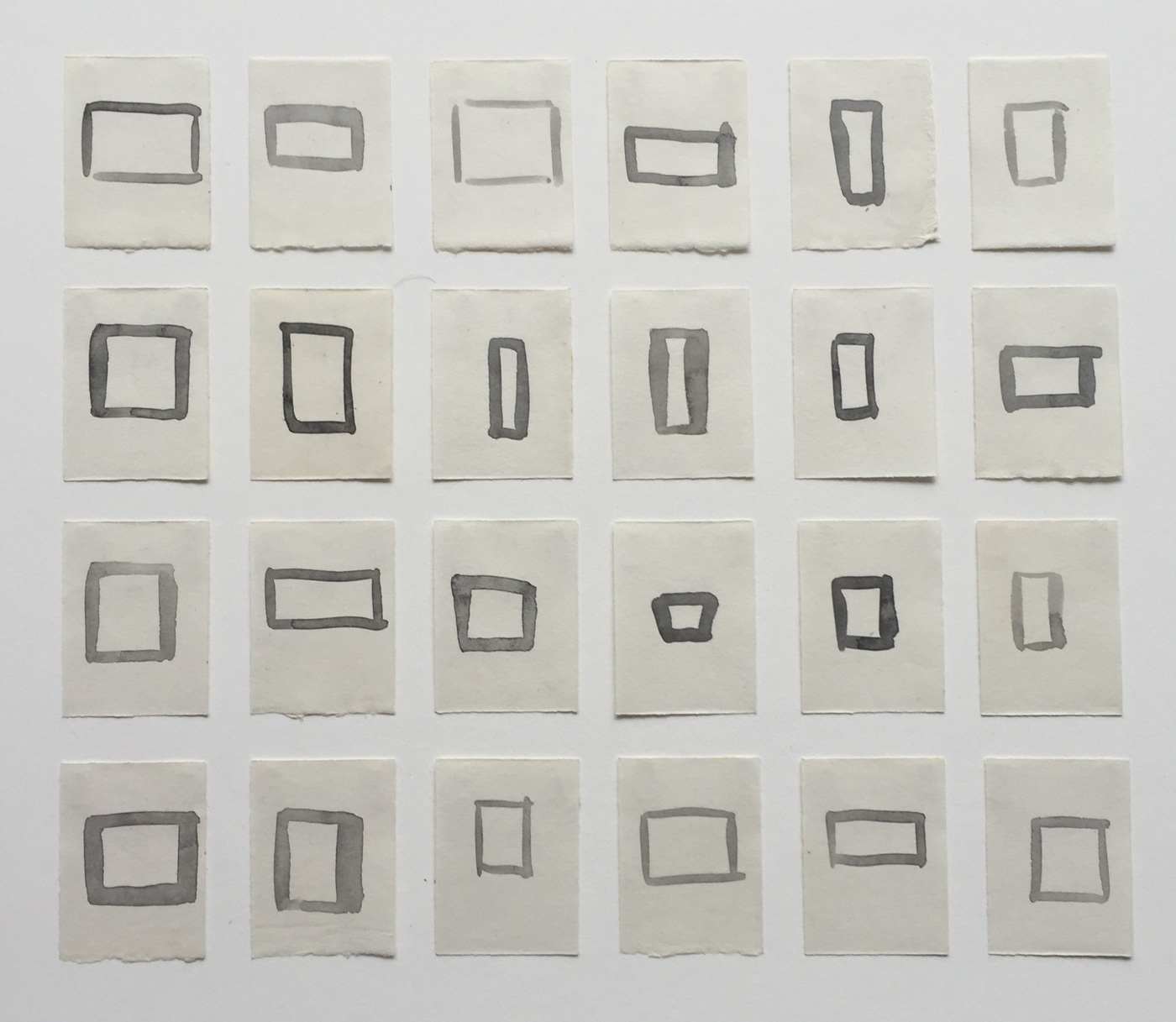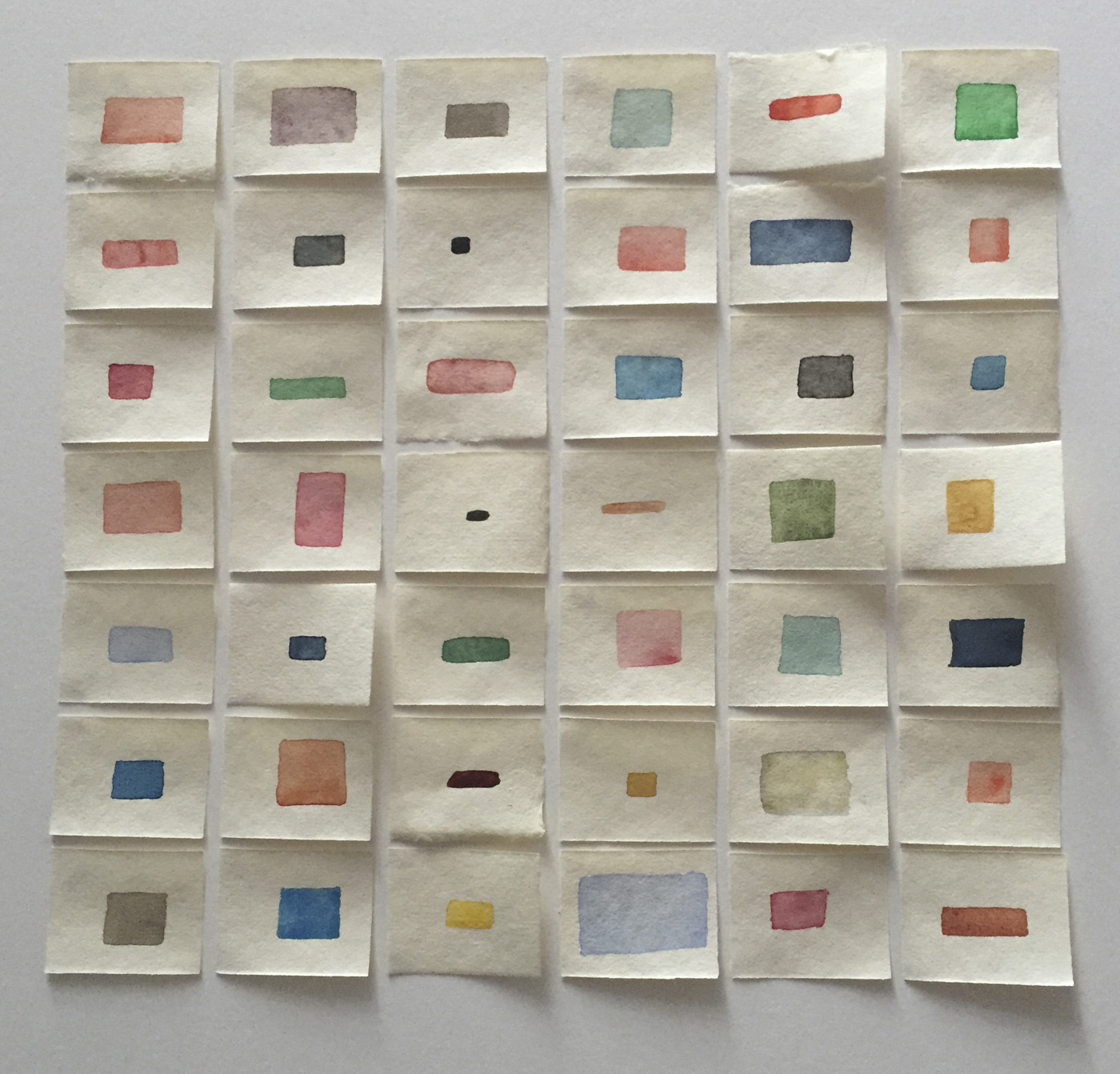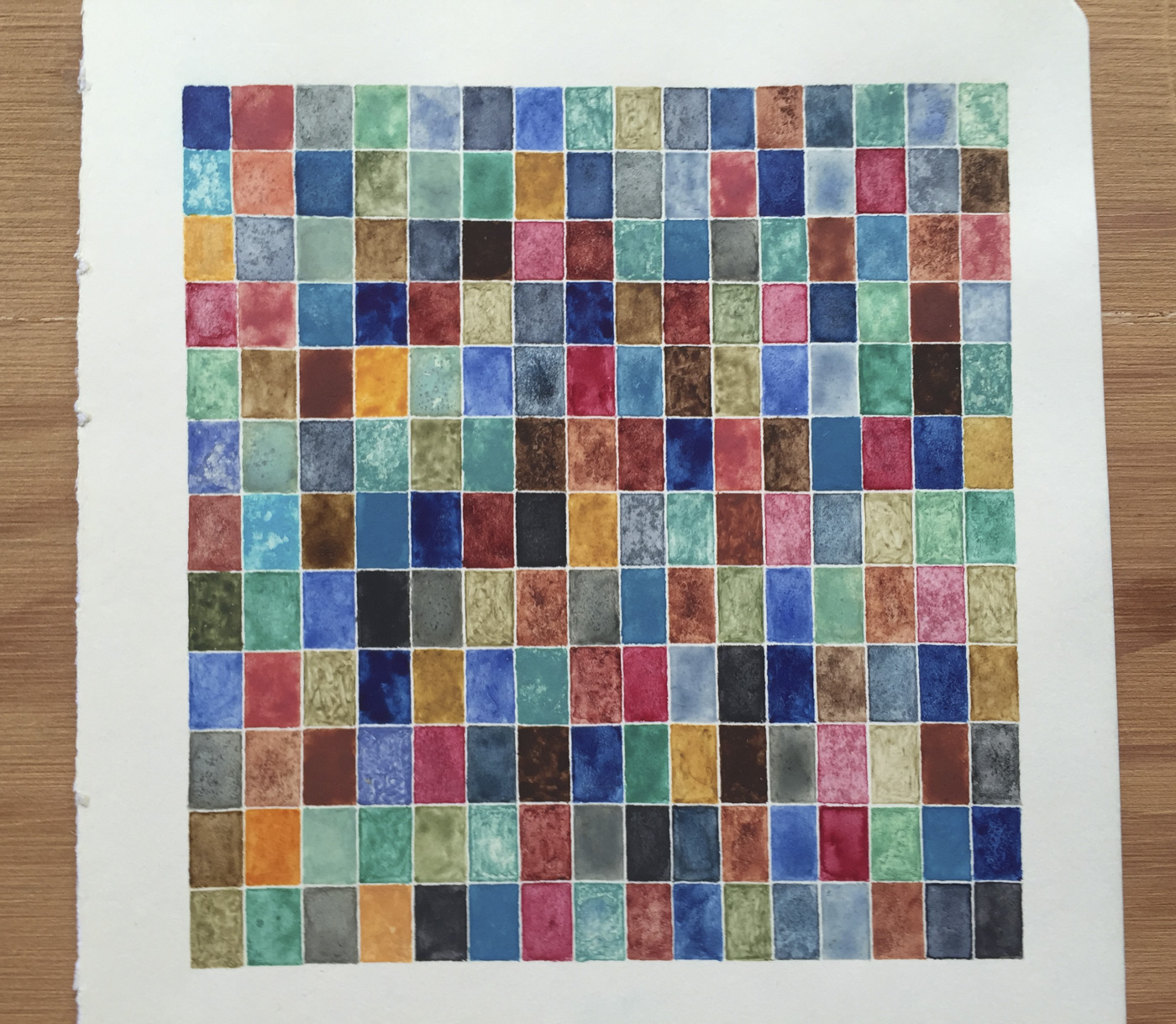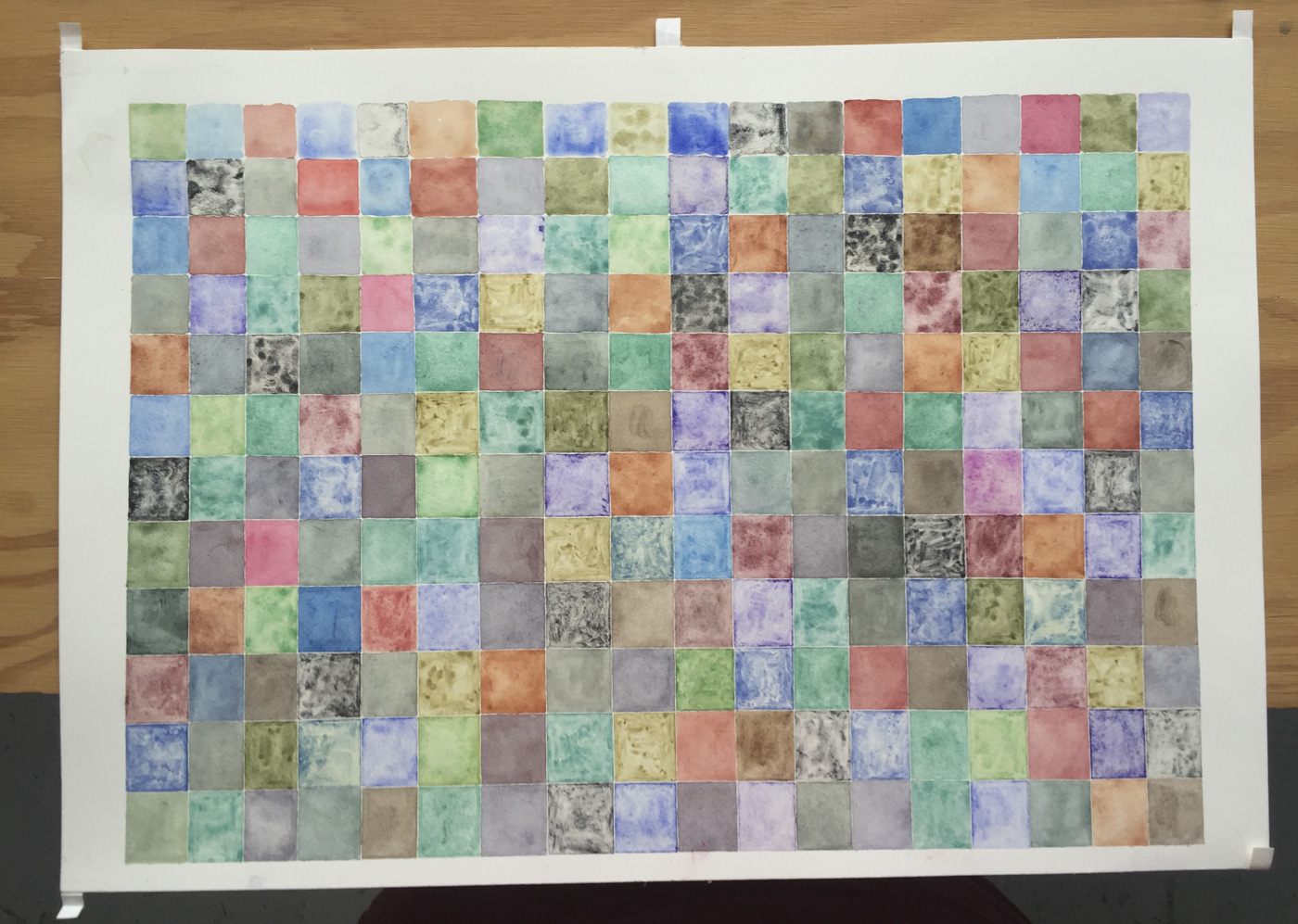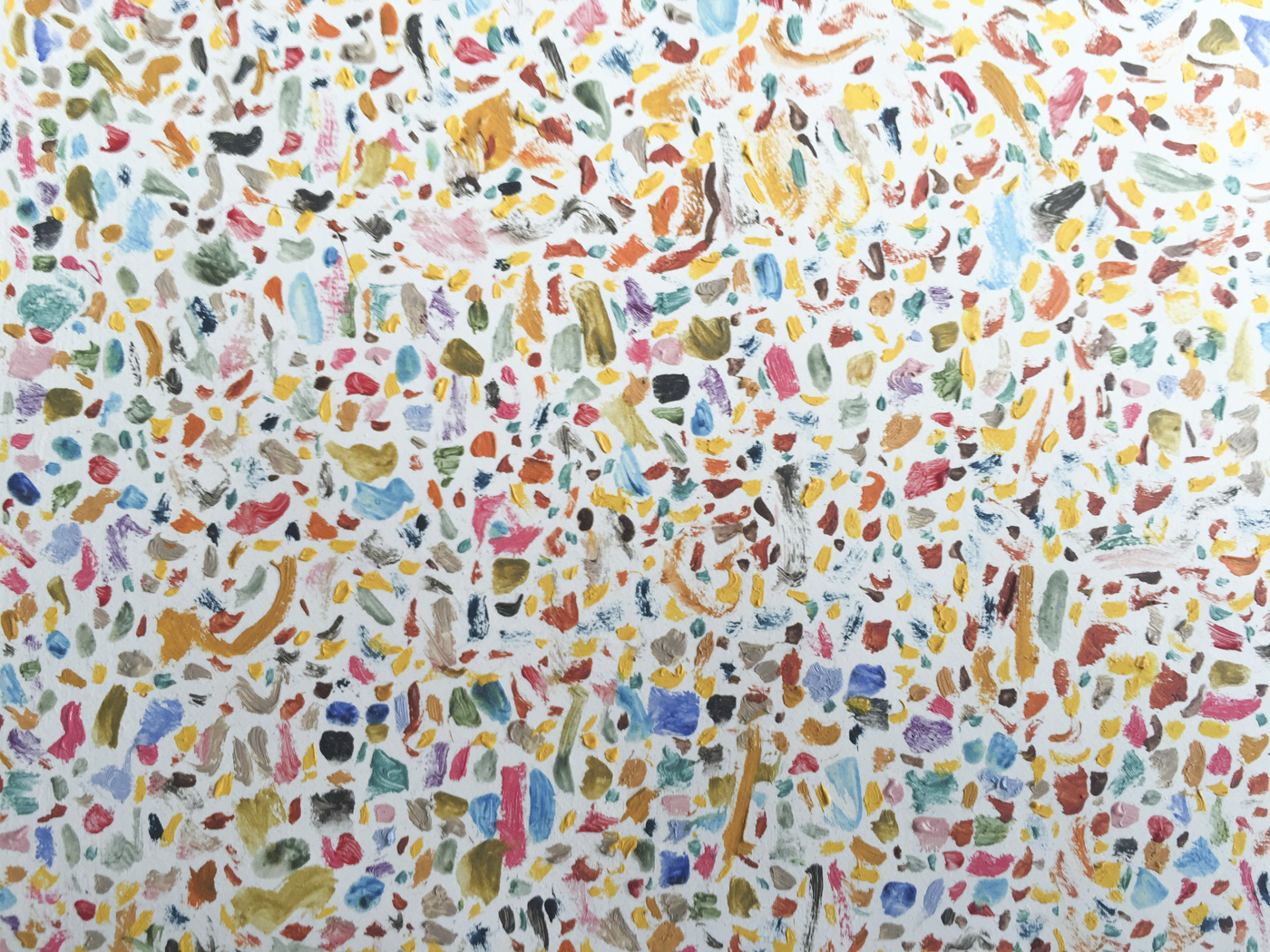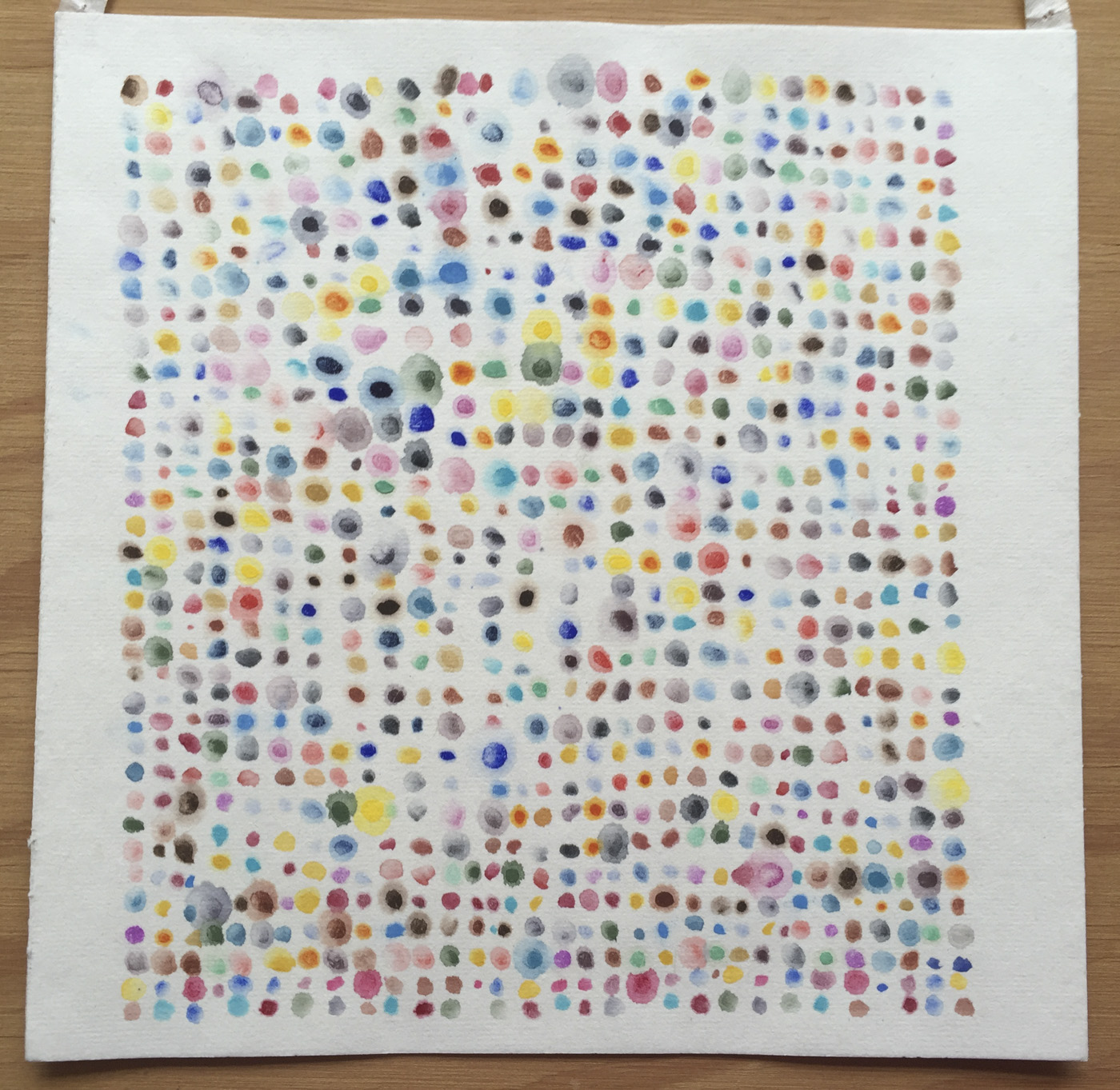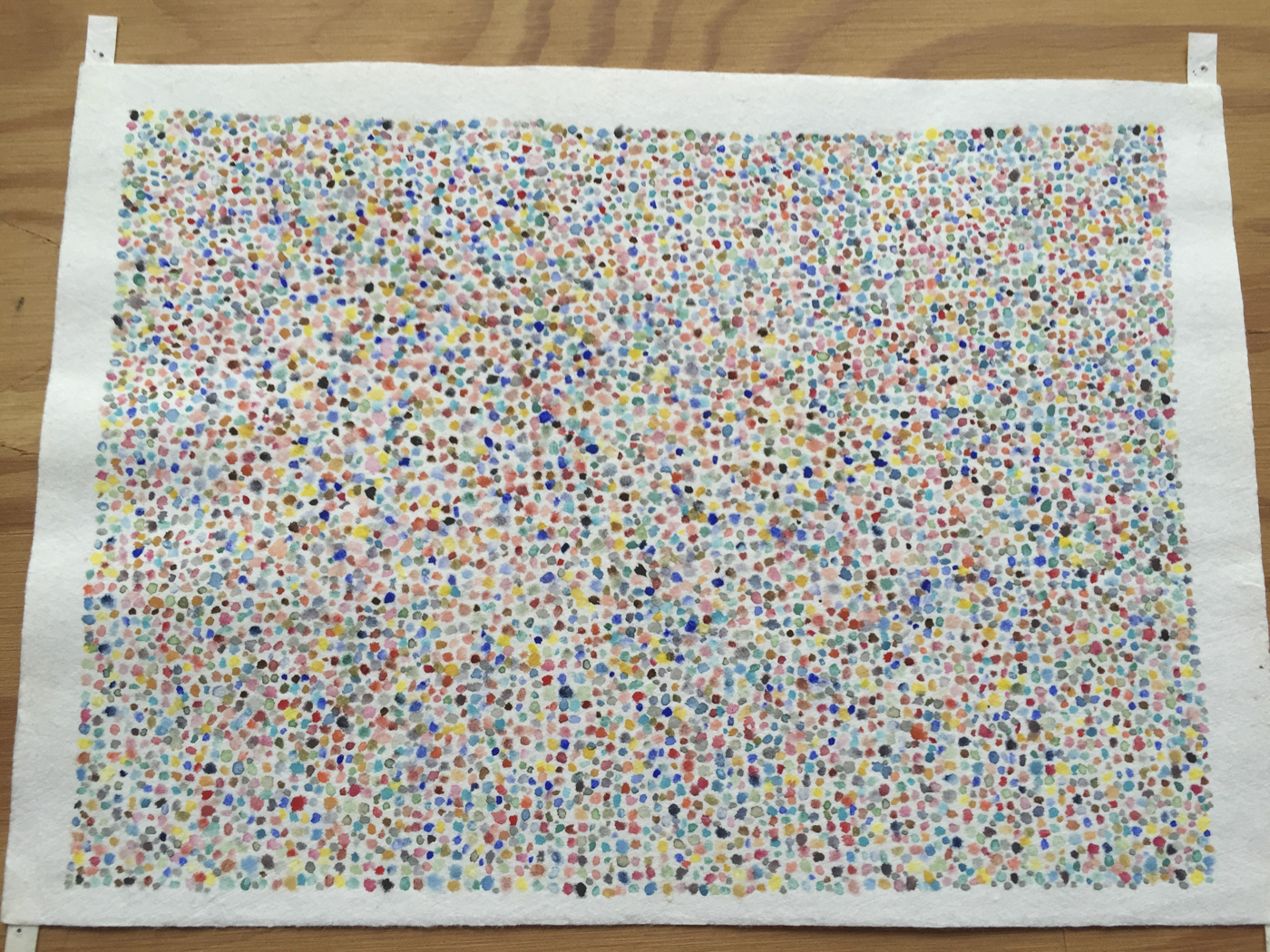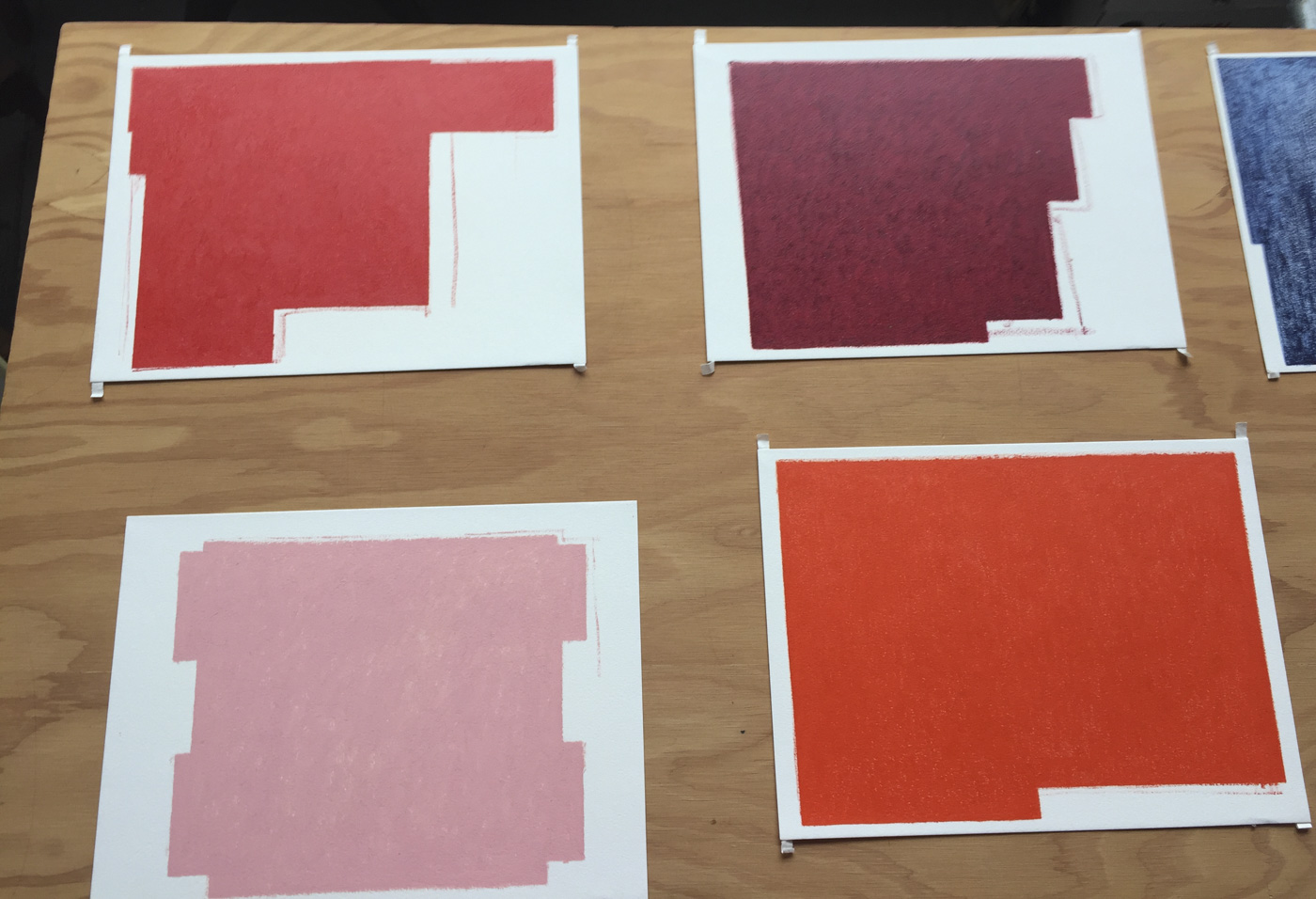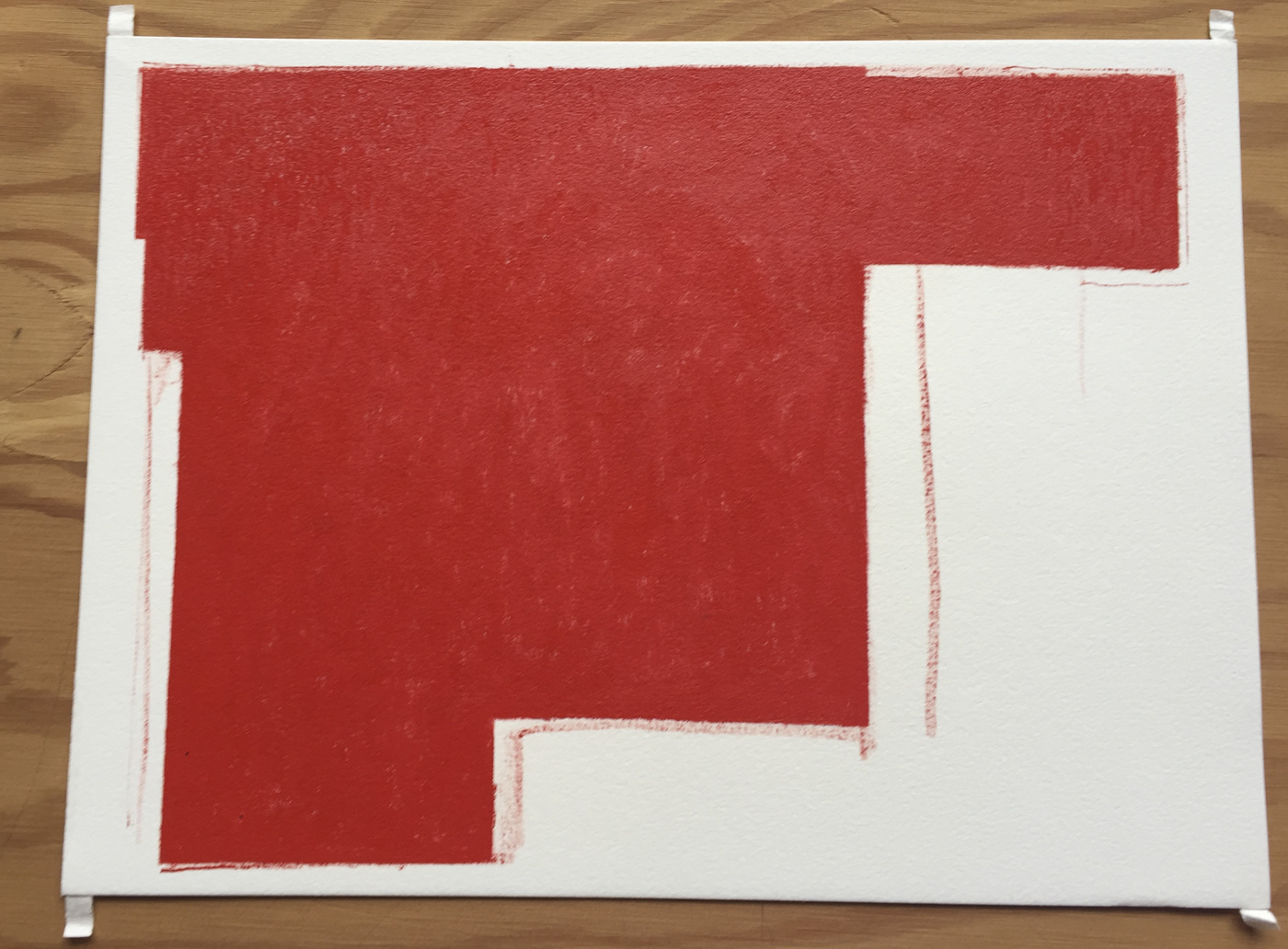 Studio visit with Howard Smith, NY, July 2016
On my recent trip to NY, I spent my first night on my good friend Mike Smith's couch (long story). On the wall beside me were these amazing little paintings.
They reminded me of the odd shapes of my quilt project – I had to know who made them. Turns out they're by Mike's older brother Howard Smith! After an email introduction, Howard and I spent an afternoon at his Elizabeth Foundation for the Arts studio geeking out over shapes and watercolors.
Howard has a gift for awkward shapes and complex multi-painting arrangements which border on chaos. He works across painting media and surfaces, with an obsessive attention to detail. Paintings that appear to have a unified monochrome surface are actually composed of thousands of tiny brush strokes. His grid paintings are created rectangle by rectangle (or square by square). Inevitably over the days and weeks it takes Howard to complete a painting, the geometry of the grid distorts, creating the illusion of a warp. Although Howard would deny that there is intent in the work, the attempt to hew to an order that can't be maintained by hand reappears frequently in the paintings.
A similar repetition exists in a series of tiny paintings on paper, each not more than 1-2 inches in size. These are tipped onto boards and mostly consist of attempts to repeat a particular shape or explorations of a single brush stroke.
In the early works surface disruptions such as the warp are accidental while in the most recent works Howard has introduced new element, a secondary line which shadows the primary shape – a radical departure. What is this new trace, an imperfect doubling of the shape that also reemphasizes the gap between the shape and the edge so prominent in almost every other work? I'm reminded of Maggie Nelson's paraphrasing of Ann Carson, "a space left empty so God can rush in"(1). A misplaced border, a conscious accident, a gap that points forward.
For more of Howard's work see Elizabeth Harris gallery – also on Artsy and many other sites.
(1) Maggie Nelson,The Argonauts, p. 49
0 Comments