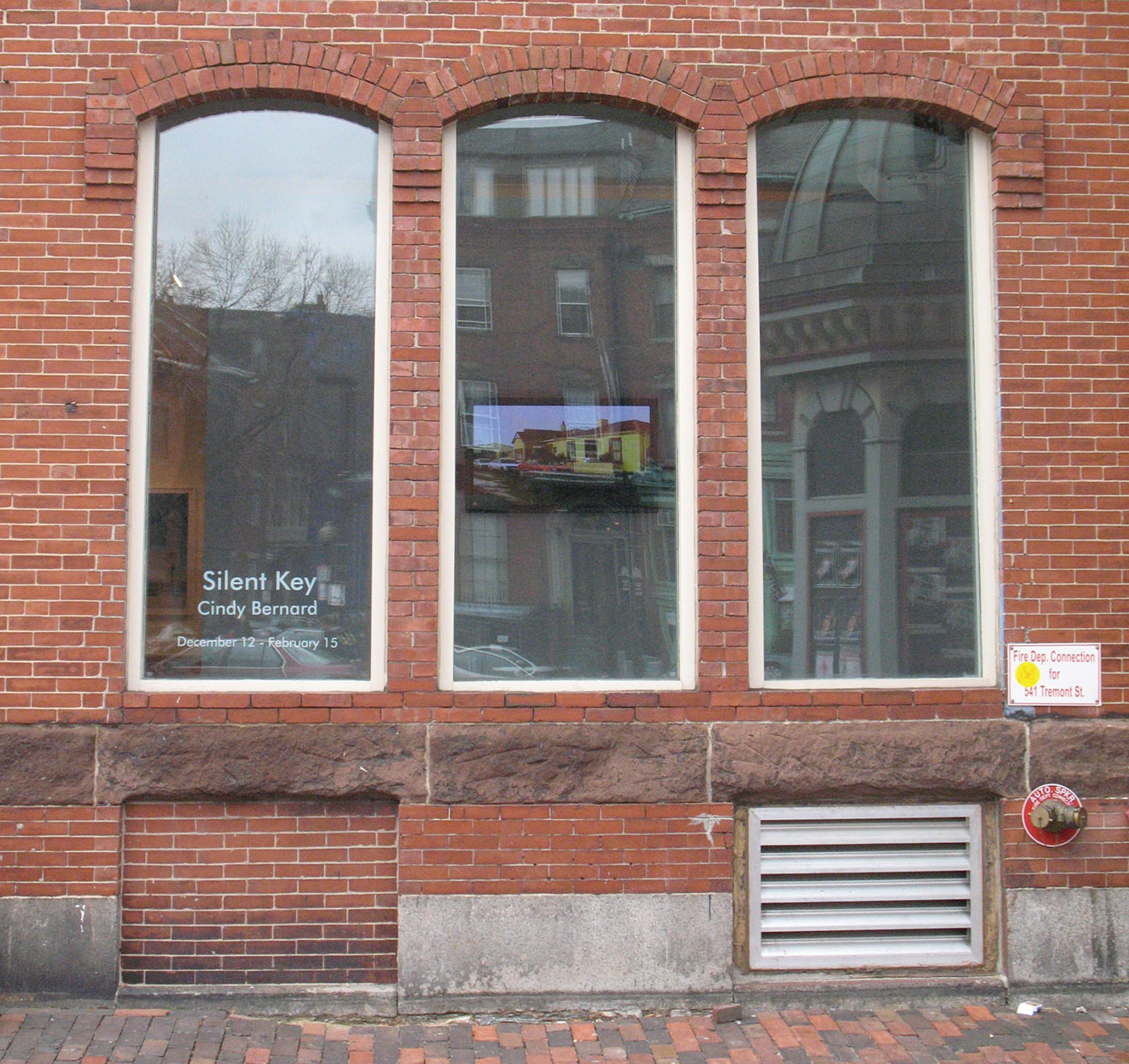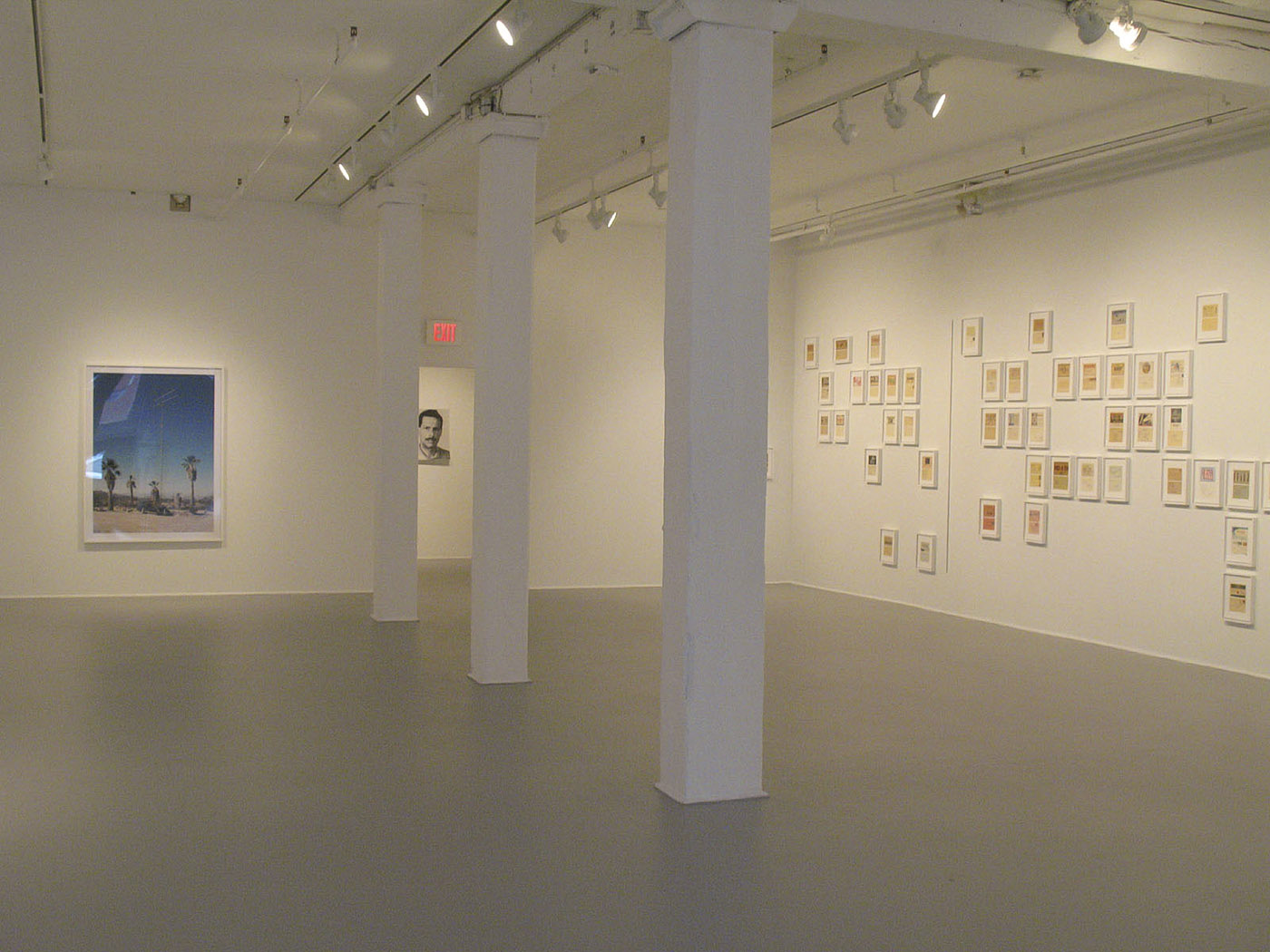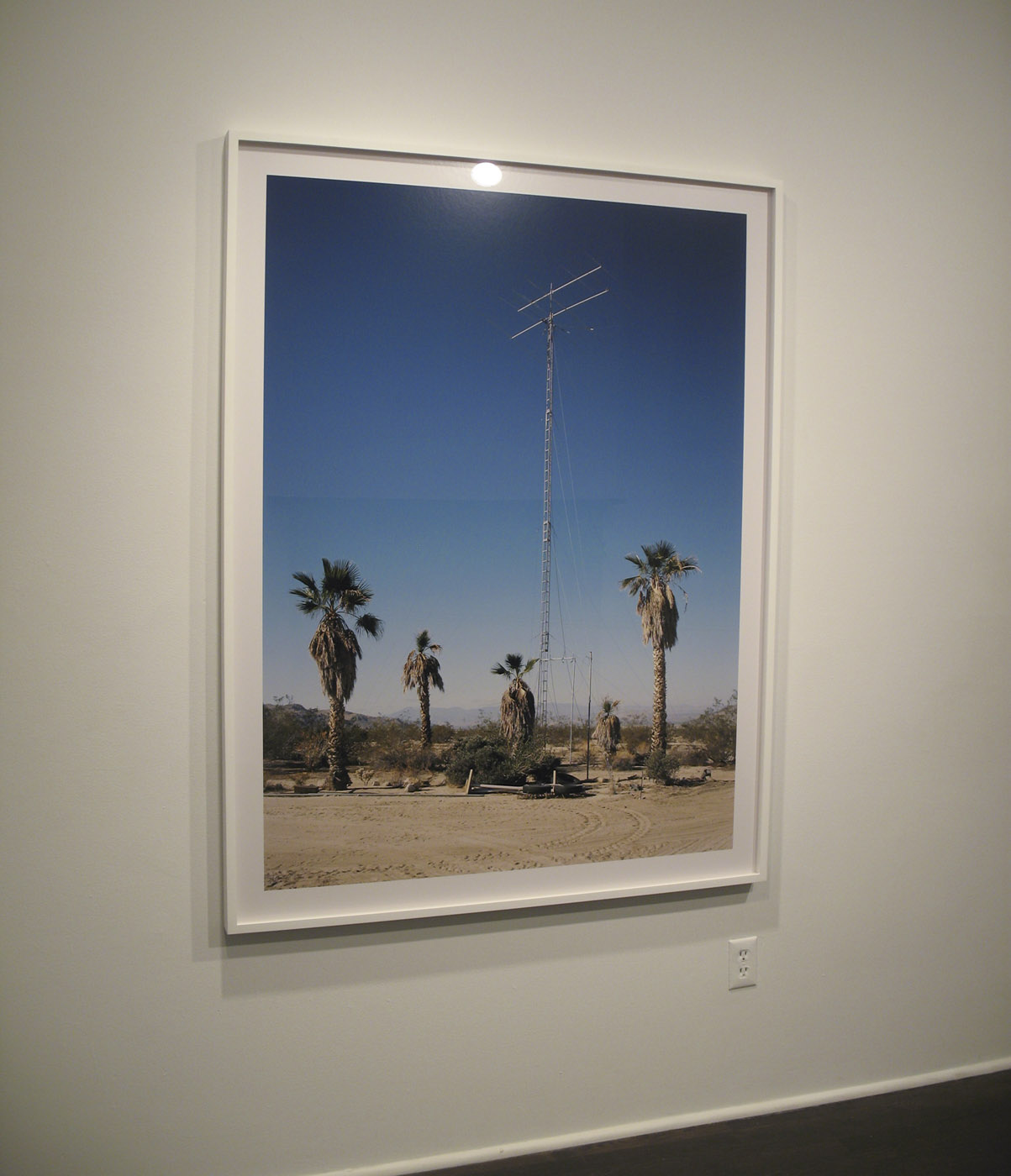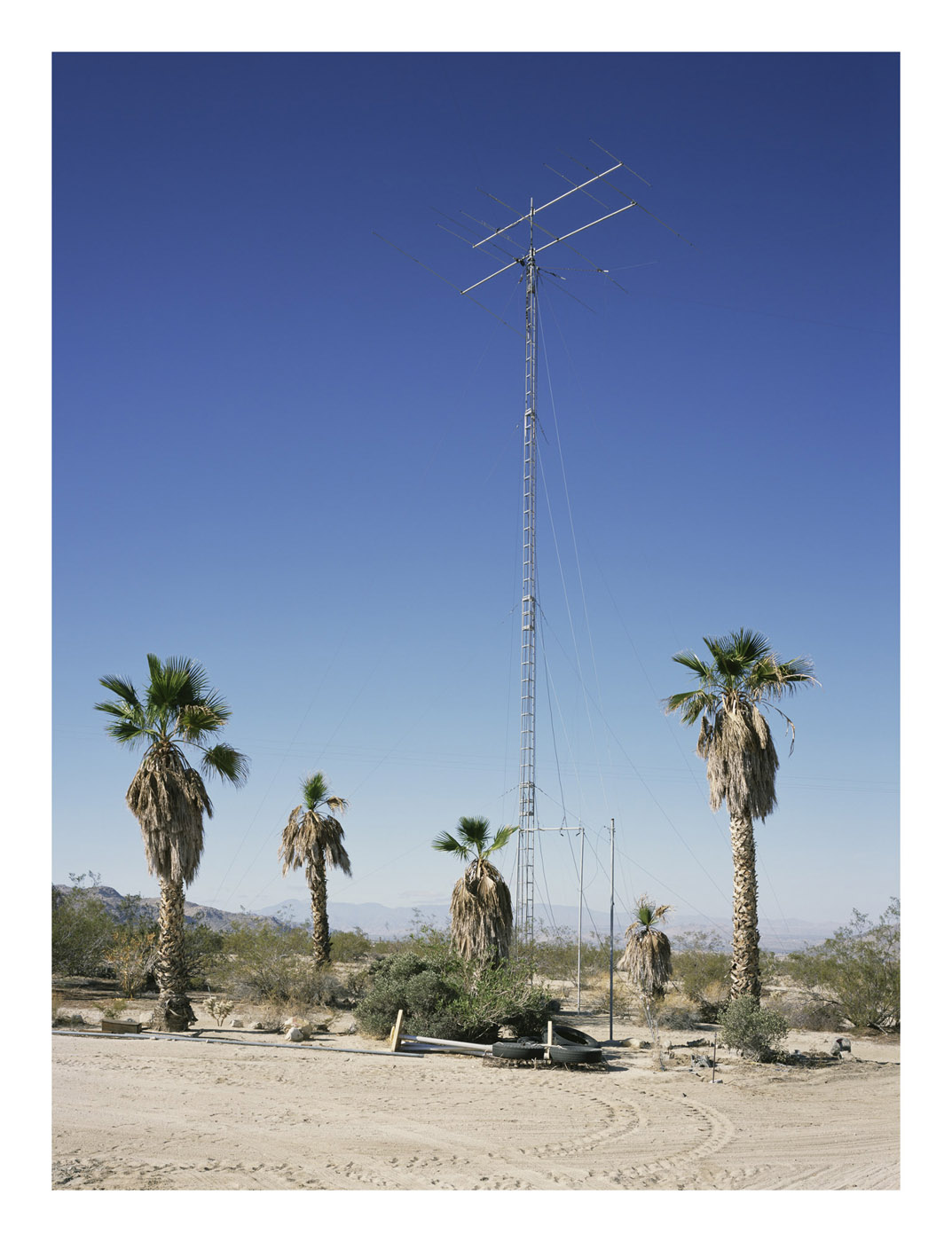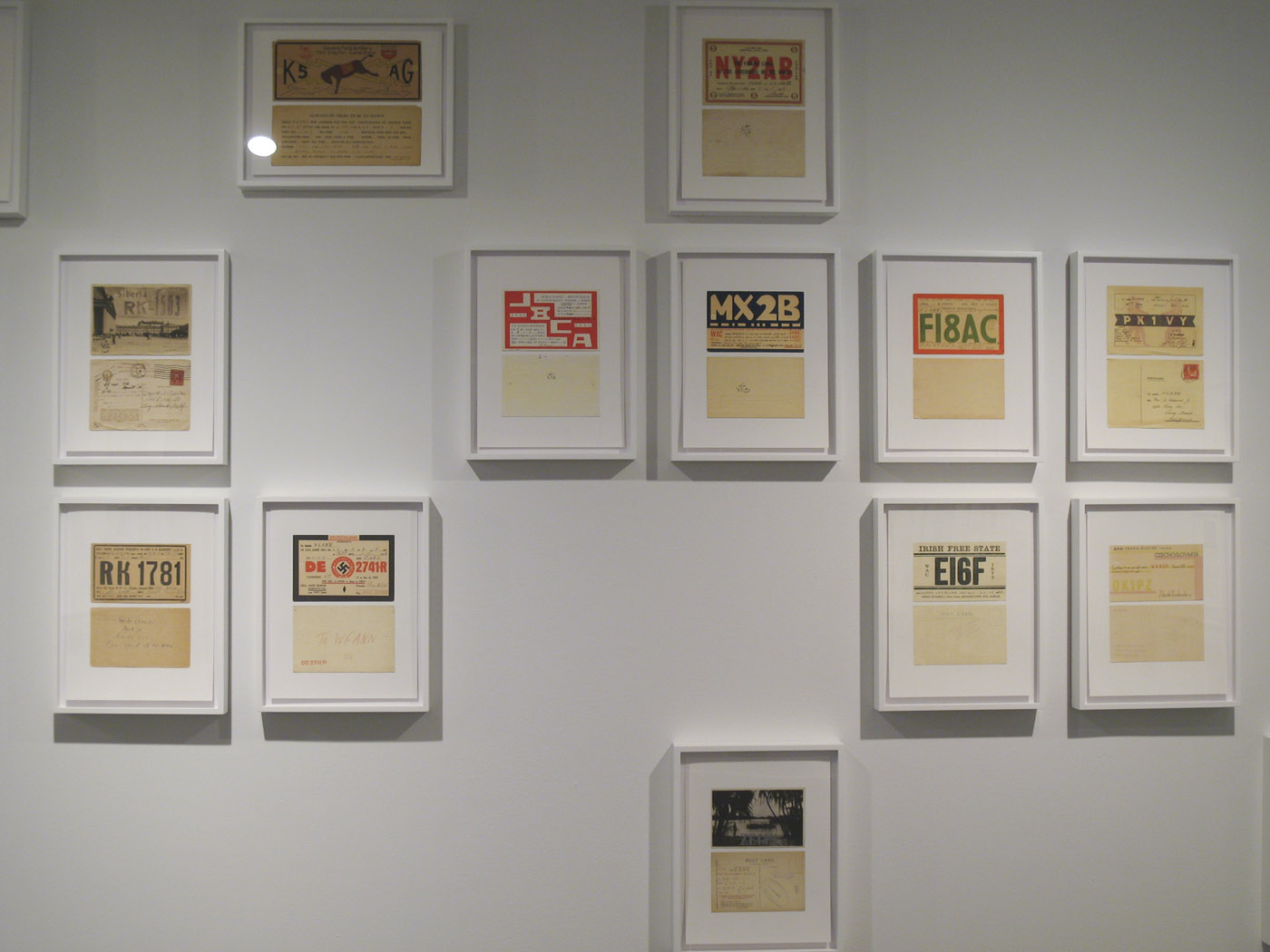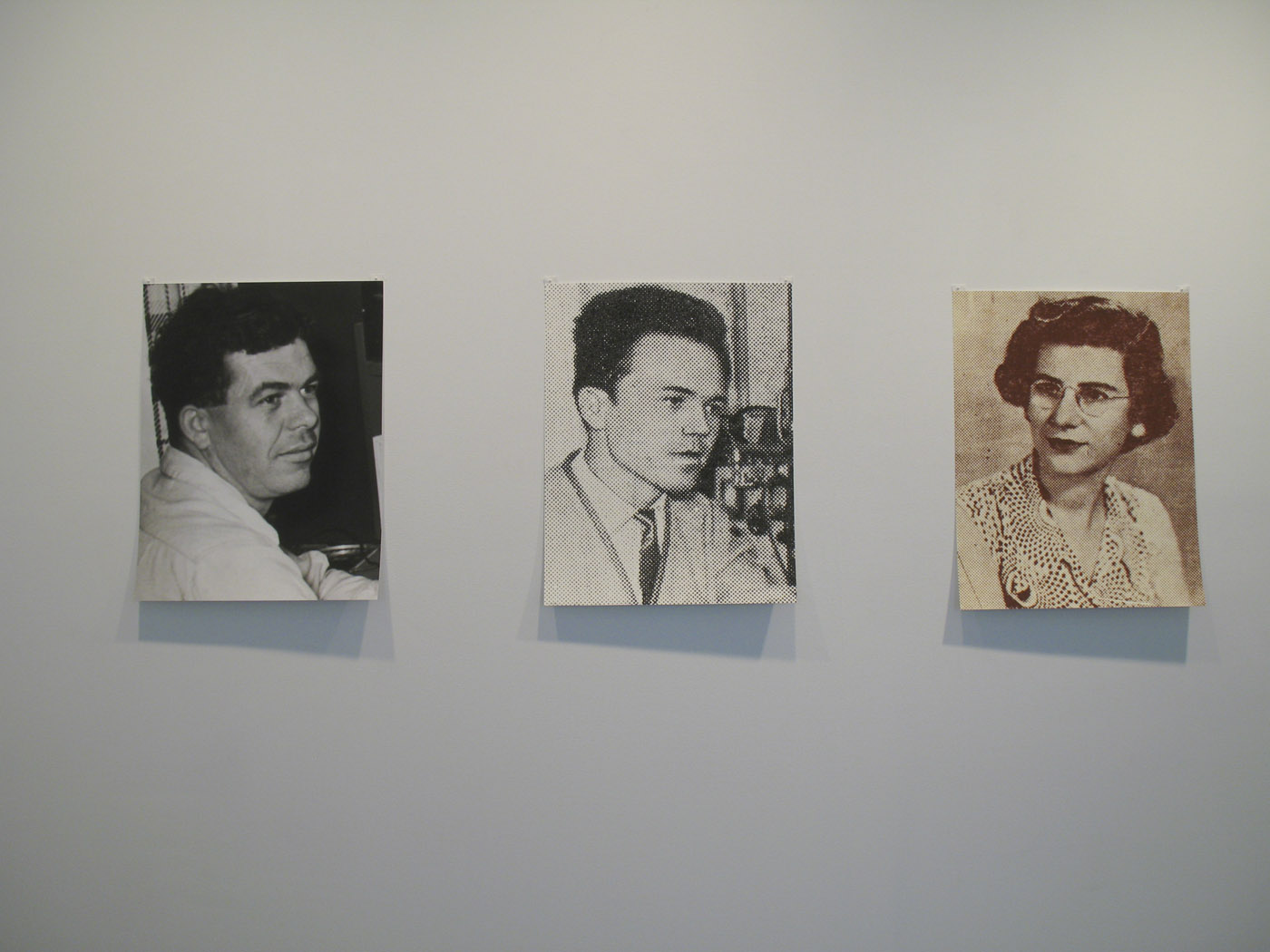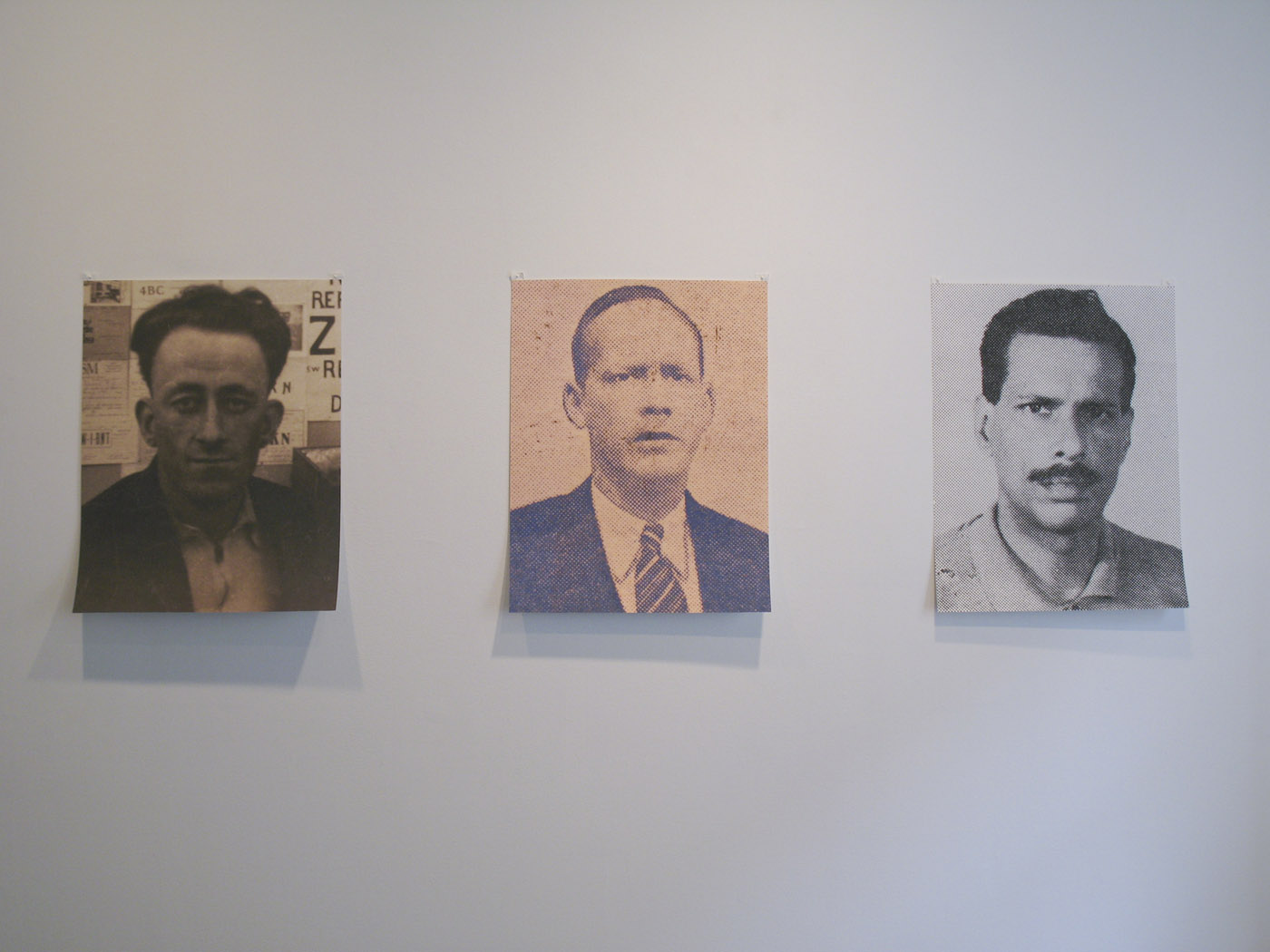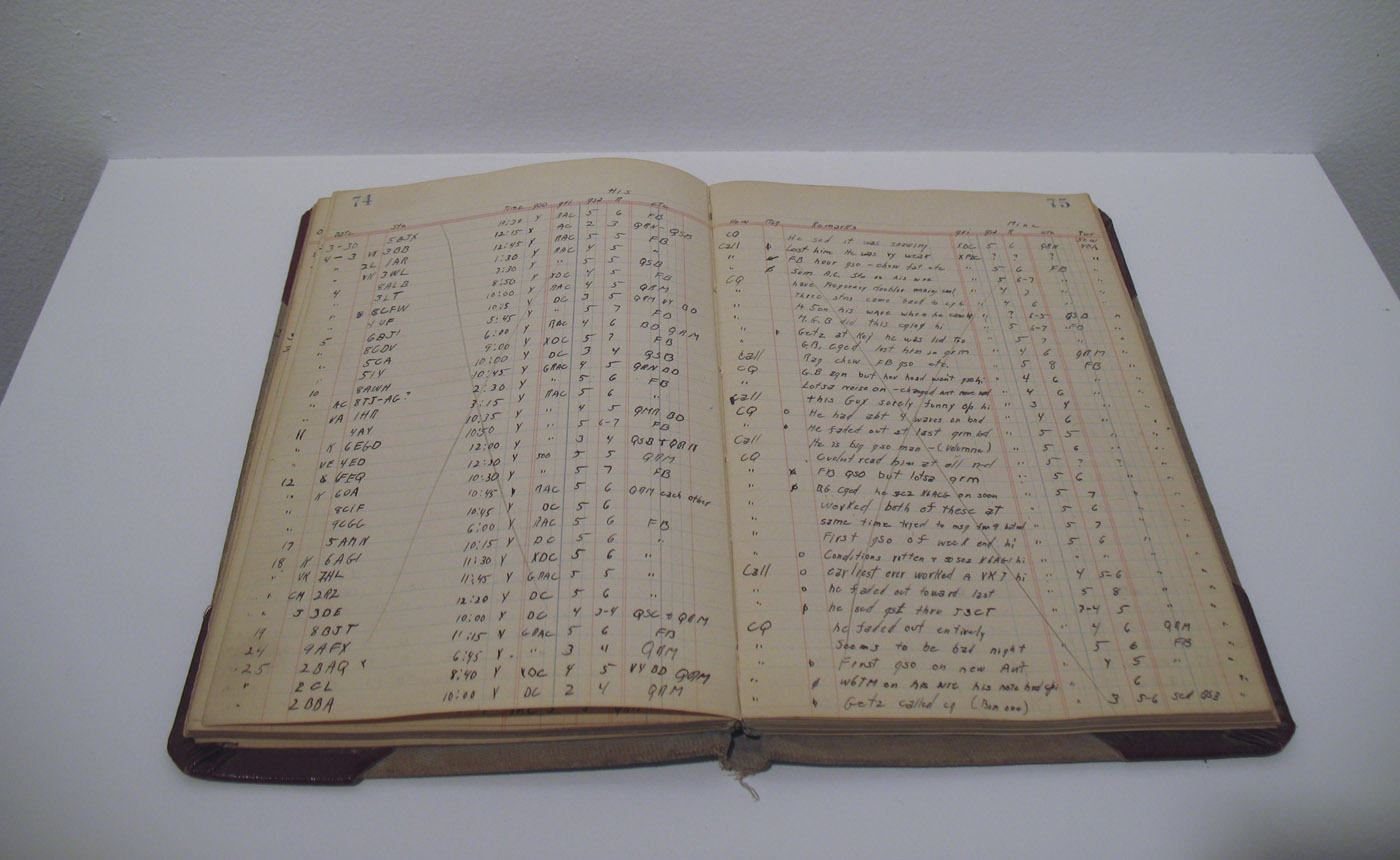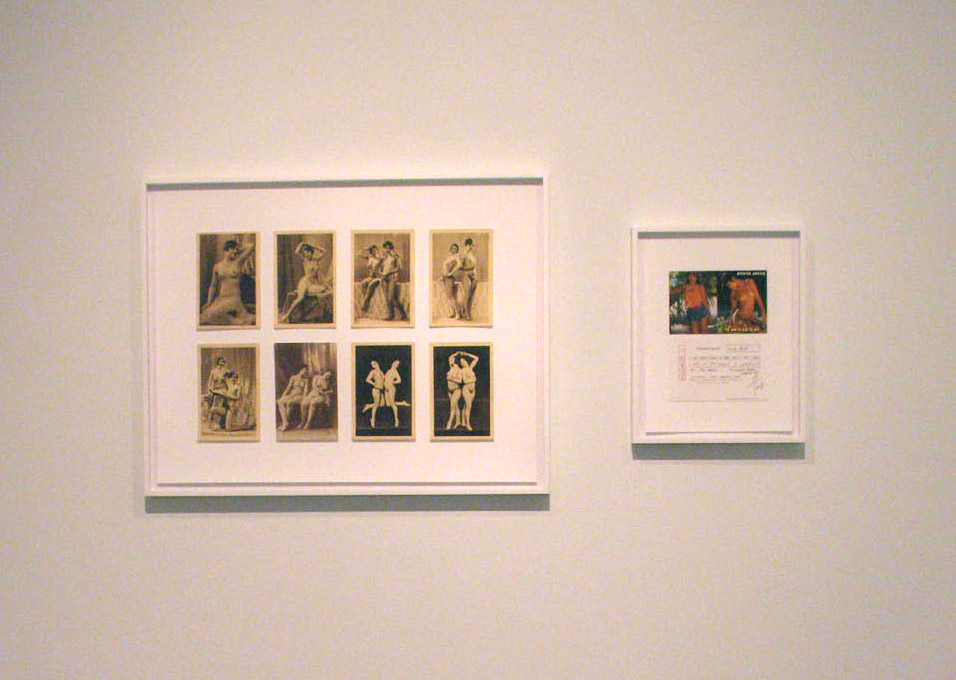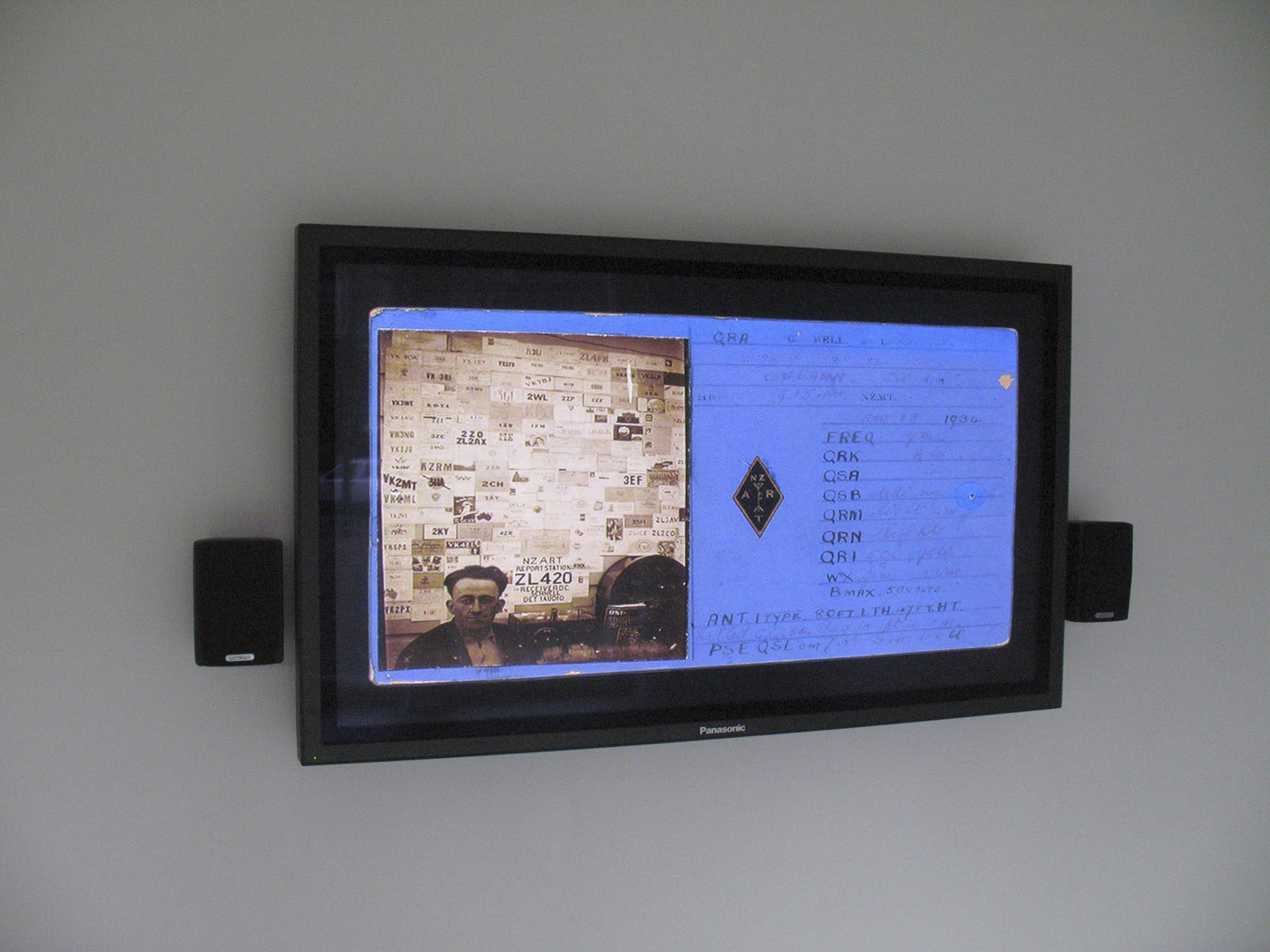 Silent Key, Boston Center of the Arts, 2008-2009
Silent Key, Boston Center of the Arts, December 12, 2008 – February 15, 2009
Curated by Jose Luis Blondet
Download the brochure.
Brochure text:
For most of my life, I lived with a soundtrack of blips and bleeps emanating from my grandfather's "radio room." A dedicated "Dx-er" operating first as W6ANN and later as W6BA, Bill Adams pursed contact with fellow ham radio operators located in the most distant regions of the world. Licensed in 1923, he remained active until his death in 1999, when he became a "silent key."
The series Silent Key maps these communications which occurred across vast political divides and shifts in territorial alliances. It is derived from Adam's archive of 6000 "QSL" cards spanning 1923 -1996. QSL cards are exchanged by amateur radio operators to verify a 2-way contact. In ham lingo, QSL means, "I hear you" or "I acknowledge receipt." Each card contains the ham's call sign, location and the details of the communication. Because much of amateur radio is in Morse code, hams use the QSL cards to express their personality and/or something about the region in which they live, resulting in an amazing visual array of graphics, images and vernacular typography representing virtually every country in the world.
Deleted Entities 1925 – 1996 consists of scans of cards from hams operating in political entities that no longer exist such as the USSR, Nazi Germany, Korea and China during Japanese occupation, Japan and Germany during American occupation and Colonial Africa. When sorted by continent and date, the result is a spatial and durational mapping consisting of 115 pieces in an array 6 feet high by 55 feet long. The archive is inevitably incomplete – there isn't necessarily a card for every continent from every year – these gaps cause the grid to resemble a musical score or perhaps even the rhythm of the code used for many of the contacts.
The title of each work cites 3 moments in time – the world order of the past as reflected in the entity named on the card (ie "Union of Soviet Socialist Republics (USSR)"), the entity as it is known today ("Georgia") and the date the prior order shifted ("independent 1991"). That in some cases these terms remain unsettled is a sign of the transient nature of political boundaries.
Antenna (NW), W6BA/W6ANN is one of several photographs documenting the antennas on the W6BA "antenna farm" located in Twentynine Palms, California.
Fifteen Interstitial Beauties pairs the 8 French postcards discovered with the bulk of the QSLs with JH3HTD, November 23, 1996, Japan, the final card in my grandfather's scrapbook of rare and special QSL cards.
The Portraits are derived from photographs used by the hams to represent themselves to other operators and are titled with their call sign, name, location, the date of the card containing the image, the dates they were active and if they have passed, the year of their death. In some cases this information is lost and the fate of the ham radio operator depicted remains unknown. – Cindy Bernard, December, 2008
0 Comments