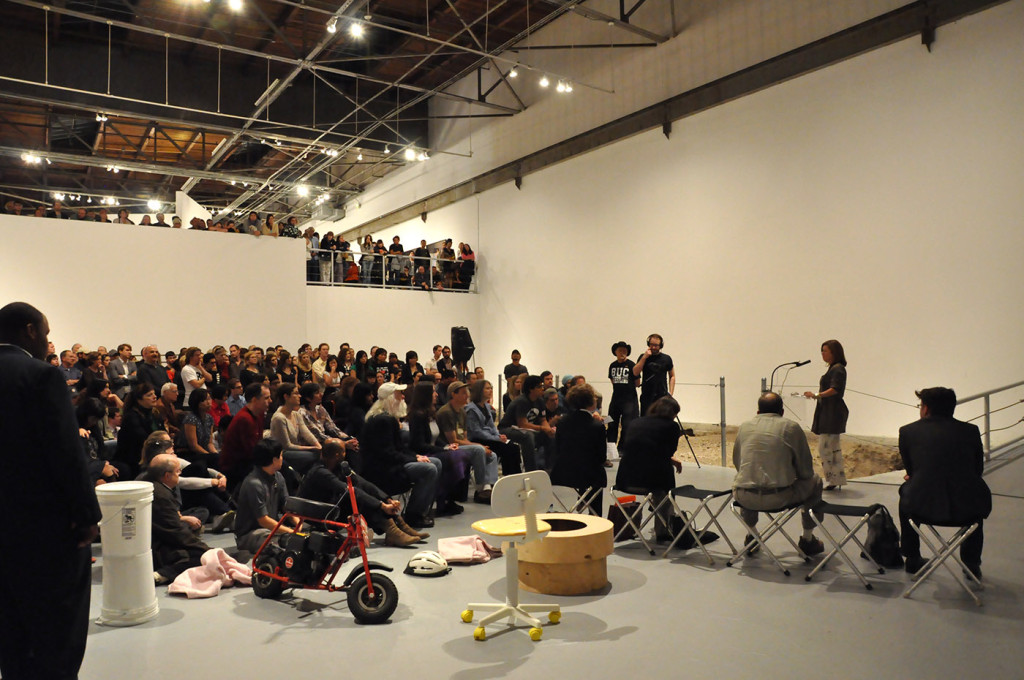 More than 400 turn out at the Geffen Contemporary to support troubled MOCA
About 450 people, including a number of prominent Los Angeles artists, crowded into the Museum of Contemporary Art's Geffen Contemporary space in Little Tokyo on Sunday afternoon, drawn to a hastily arranged rally of sorts in support of MOCA, spurred by recent reports of dire financial problems that threaten the existence of the downtown museum.
Others found out about the event, organized by artists Cindy Bernard and Diana Thater, through the heavily trafficked Facebook page created for their MOCA Mobilization, which describes itself as "an independent community group formed to support the Museum and its staff."
Speakers included George Baker, UCLA associate professor of art history, who was previously scheduled to speak on conceptualism in art in California but instead got swept up by the mobilization; Los Angeles Cultural Affairs chief Olga Garay; and artist Richard Jackson. Former MOCA curator Julie Lazar and artist Alexis Smith made impromptu remarks stressing the importance of the museum to the world of contemporary art.
The comments have disappeared since the site was revised but there were many.
0 Comments