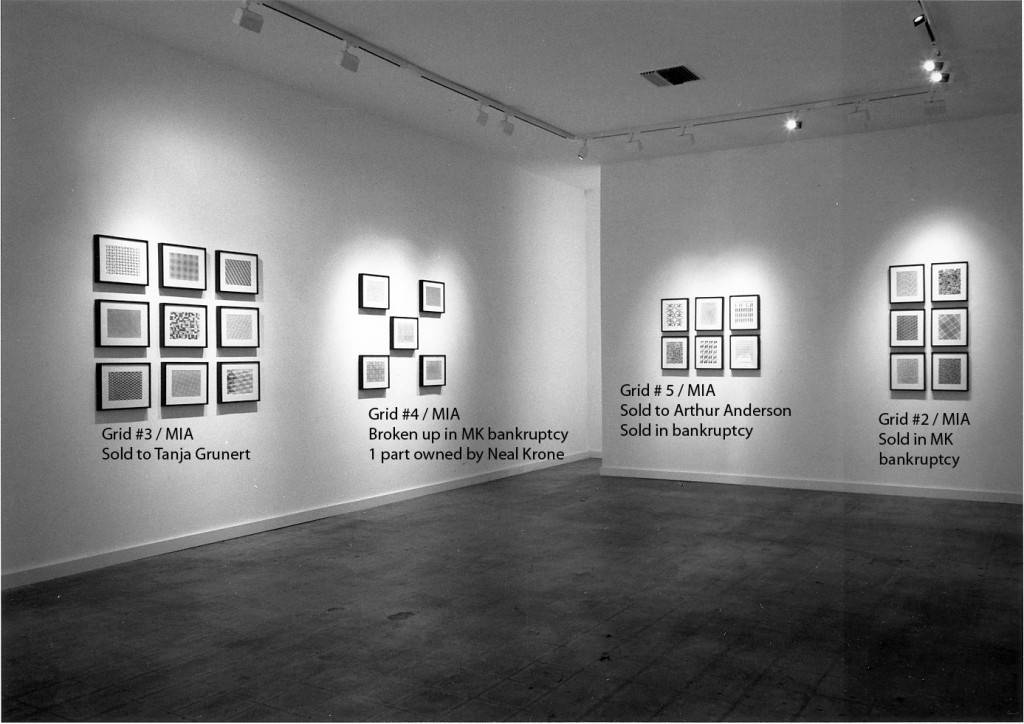 Lesson to young artists…
…keep track of your work! A diagram of the fate of the small Security Envelope grids from my first solo show at in April / May 1988: two grids lost to a gallery bankruptcy in the early 90's, one grid lost in Arthur Andersen's Enron related bankruptcy, and one grid sold to a dealer notorious for not keeping track of work.
Amazingly the nine part work sold to Tanya Grunert and MIA? It showed up at the Van Ham auction of works owned by Heige Achenbach, a German art advisor who was convicted of fraud. It sold and the auction house was kind enough to send me the name and email address of the collector who purchased it.
0 Comments