I Am Hard To Find, Solo Exhibition at Lazy Eye Gallery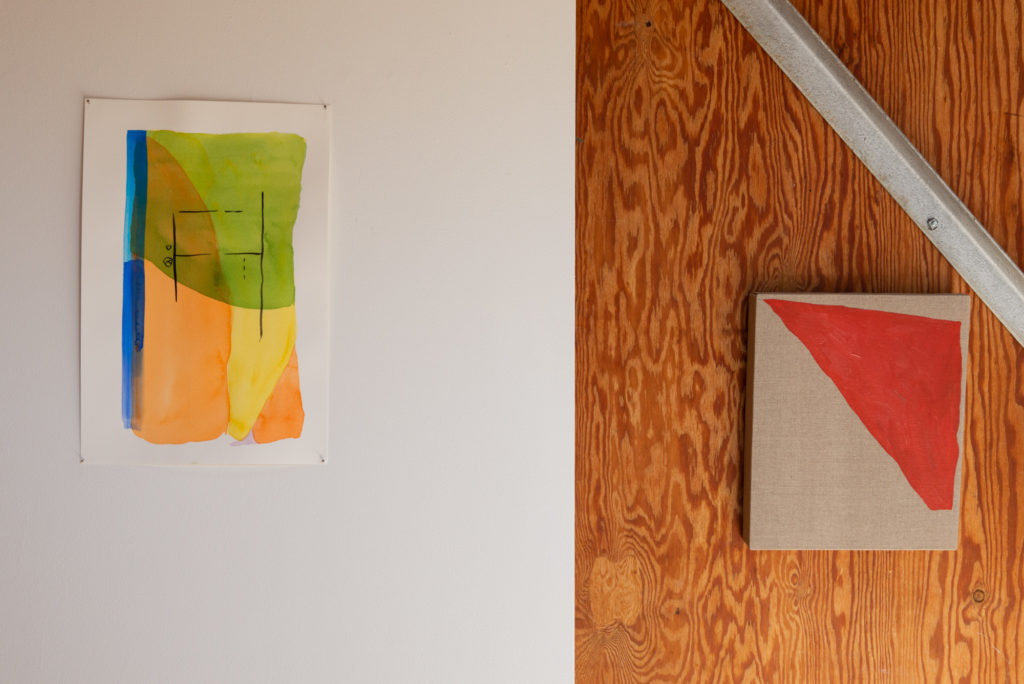 Very pleased to announce a solo exhibition of new watercolors and paintings at Lazy Eye, located on Yucca Mesa, November 2 – December 5, 2021.
From the announcement:
Over the last 35 years, Cindy Bernard has developed a conceptually oriented practice working across a variety of media. Since 2016, she's been using painting to push and pull at the boundaries between documentary, representation and abstraction. This on-going theme was first explored in early works such as photographs of fabrics resembling abstract paintings (1985-1987) and the Security Envelope Grid (1987-1993), a 100 part work consisting of photographs of graphic patterns used in bank envelopes to conceal their contents, acquired by the Whitney Museum in 2019.

The works in I Am Hard To Find derive from two locations prominent in Bernard's family history: 29 Palms and Newfoundland's French Shore. Bernard has drawn upon these regions in past works, but is combining them here for the first time. Both are economically disadvantaged with the scarcity or abundance of water a dominant concern. Bringing the works together in a deaccessioned water tower in the Hi-Desert is oddly appropriate.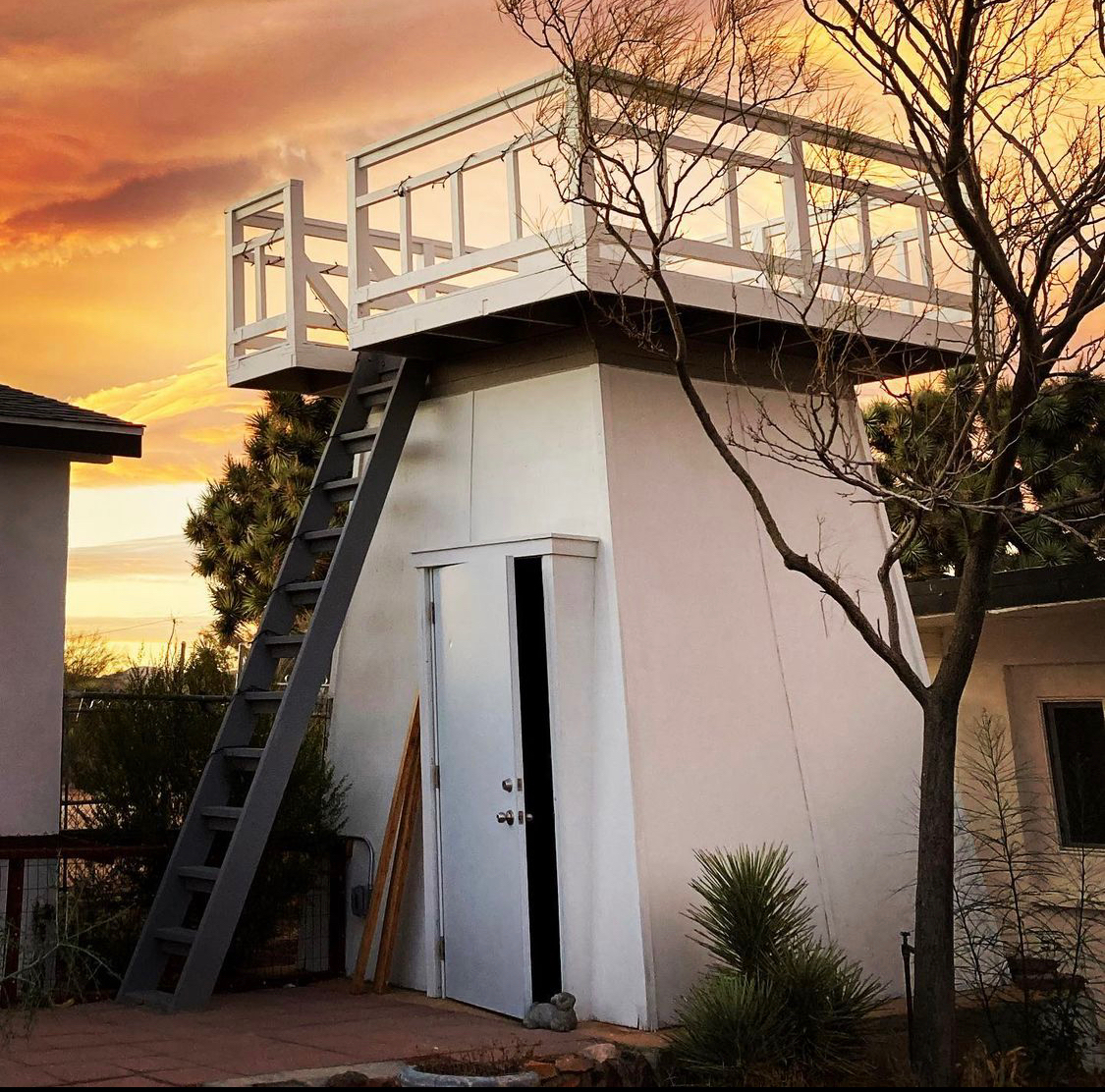 The I Am Hard to Find watercolors  are based on maps drawn by delivery drivers on packages left at Bernard's home. The works are heavily indebted to This Way Brouwn, a series of drawings by Stanley Brouwn and produced between 1960 and 1964. Standing on a street corner in Amsterdam, Brouwn solicited directions by asking passers by to draw a map. Brouwn stamped the result "This Way Brouwn"
The "panel" oil paintings are a reconsideration of Bernard's 123 part Quilt (Gladys Osmond, The Beaches, Newfoundland, 2013) and a related series of "Adjacent Panel" watercolors produced in 2016-2017. For those works, Bernard "reverse engineered" a crazy quilt purchased from a distant relative in Newfoundland. The resulting paintings were an homage to the quilt's maker and a collapsing of painting genres. About them, Ezra Jean Black wrote in Artillery in 2017:

Today, as we face hard realities pitched somewhere between the Alien and Scary Movie franchises, artists appear once again to be veering in an abstract direction. The difference is a certain material specificity that connects with motive, while both deconstructing or dissolving that materiality and transposing or reconfiguring it into something entirely different – not a new 'reality' exactly, but a device suggesting something about one reality and another yet to be determined. I'm not sure Cindy Bernard would even characterize this work as abstraction – its constituent parts might be more easily categorized as 'pattern and decoration' – but in their various fragmentations, juxtapositions, reconfigurations, and placement, they construct a fresh syntax of relationships, correspondences, and color harmonics. That we 'read' certain elements as flowers, symbols, patterns, etc., only augments the power of their abstraction.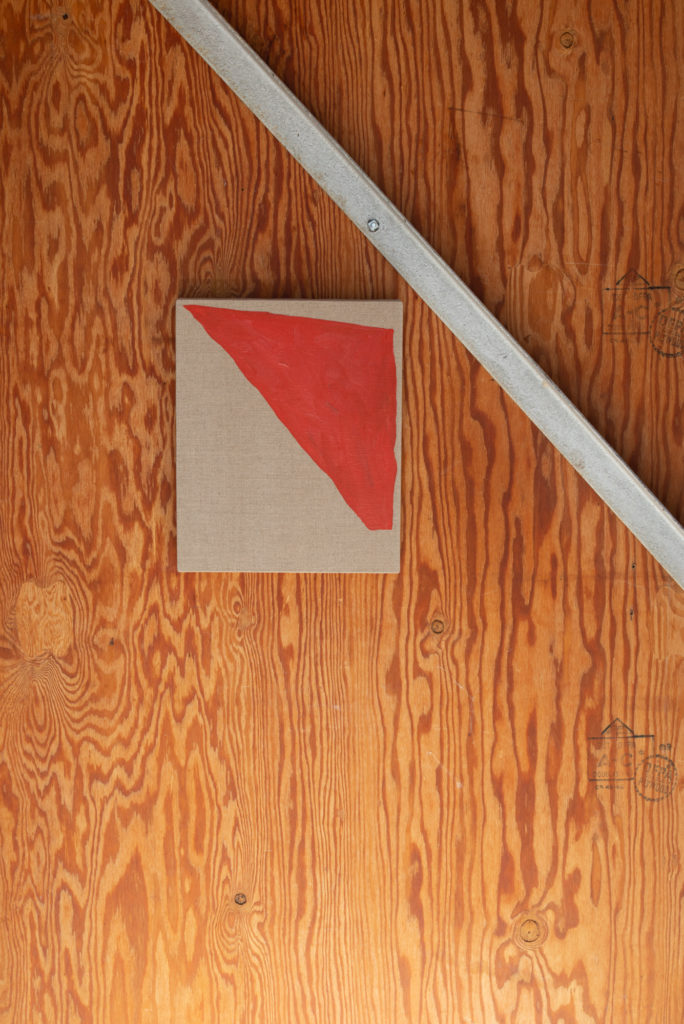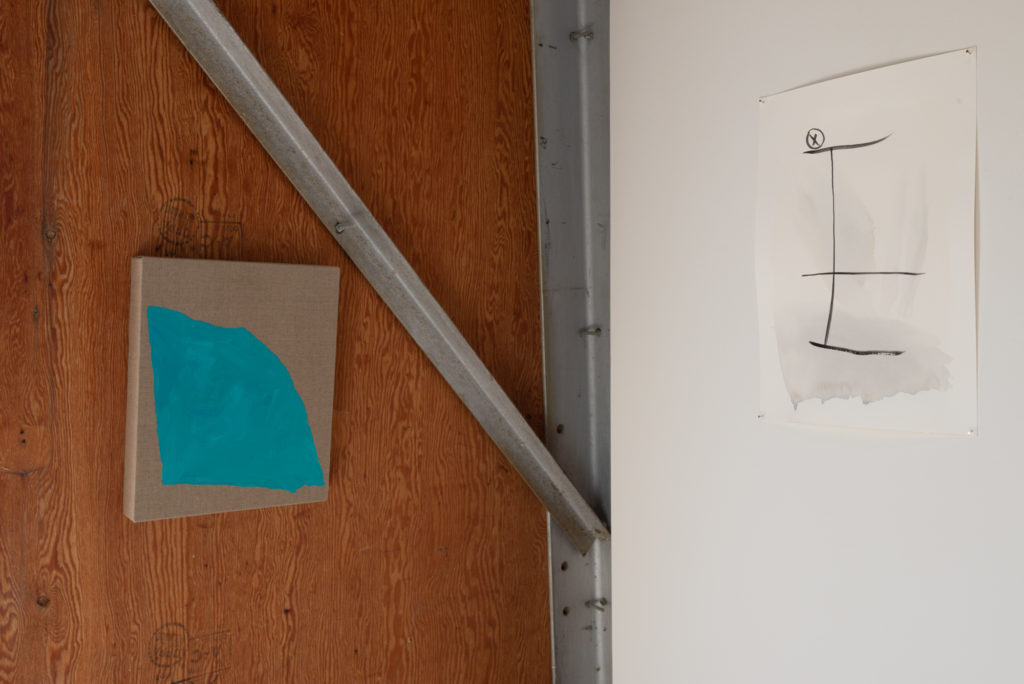 0 Comments