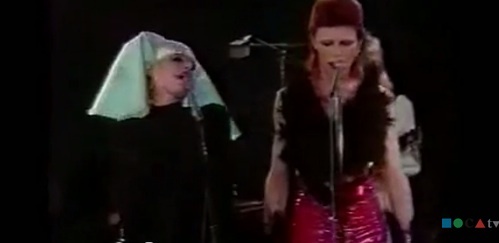 Cindy Bernard's Playlist: Music as Self-Empowerment (bigthink.com), 2013
Brief interview with bigthink.com on the occasion of my MOCAtv playlist:
One wants to believe that the Internet is a universal library but of course it's not – it's subject to censorship and antiquated ideas about copyright. When I visited my YouTube playlists for this project, I sadly discovered that several clips had disappeared, including the Minutemen clip I'd wanted to use. It was a clip from a Minutemen show that I'd attended at Bebop records in Reseda in 1984. George was on bongos and the backdrop was a wall of Raymond Pettibon drawings. It may be gone from YouTube but it's still available at Vimeo. History Lesson Pt. II is at 27:40. "Our band could be your life" – still gives me chills, in a good way of course.
Full interview here. 
0 Comments